OUTCRY magazine Lara Publications, St. Louis, MO


Patricia.htm Patricia & Bob's Wedding
ASHES TO ASHES...FAMILIES TO DUST by Dean Tong.

A story about false accusation of child abuse: A roadmap for survivors written by the author of Don't Blame Me, Daddy. The author is trying to enlighten society about false allegations of child abuse used in divorce cases to discredit fathers. According to the author, "It is horrible to see so many families destroyed by unfounded accusation of child abuse." His book offers lists of resource information for falsely accused parents and their attorneys to help them through the processes; both legal, social and through the healing processes.
"All public library systems should have this title." - - Mid West Book Review, Feb. 1997.
Published by FamRights Press, 6102 Webb Rd. #811, Tampa, Florida 33615. To order call 800-987-7771, $15.95, 260 pages. For talk-show with author, 813-885-6173. Fax 813-885-6173, e.mail, deantong@aol.com, web site www.emrkt.com/books/dbmd.HTML.
TODAY'S SECRETS OF SURVIVAL by Anolia Orfrecio Facun.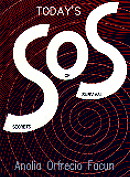 The author sends message of hope to reach out to people going through tough times and have no one to turn. Based on her experience in life Anolia "Leah" understands people go through many obstacles in life which may bring some to the feelings of helplessness, depression and emptiness. The good news according to Leah is, there is always solutions to life problems. She offers the secrets of surviving through difficult times and being able to live a happier life. Published by: What a Wonderful World Publishing, P.O. Box 18217, San Jose, CA. 95158. Call author for talkshow, Tel. 408-578-1884, Fax: 408-578-3315, 202 pages, $15.95. ISBN: 0-9656671-0-3. Book order 24 hrs.call 800-BOOKLOG (266-5564). Web site WWW.bookzone.com
SUCCESS: IT'S YOUR BIRTHRIGHT by Larry Adebesin with Denise Adebesin.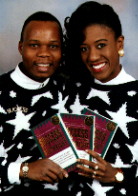 This is a powerful book written to show people how to discover who they are and create their own destiny. The book teaches four eternal principles that guarantee success in whatever someone chooses to do in life. It teaches how to condition oneself for success by learning how to develop qualities of excellence, such as; gratitude, persistence, commitment, vision and goals. The book gives solid directions on how to control ones destiny. Published by Life Enrichment Publishing, P.O. Box 529 Burtonsville, MD 20866. For talkshow call author, 301-890-3405. Fax 301-890-2493, ISBN: 09651929-0-3, 136 pages, $12.95.
UP FROM THE ASHES: There is Life After a Stroke by Jim A. Young, C.A.P.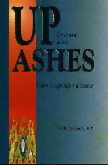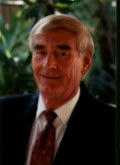 The author wrote a book about his experience from a major stroke which left him paralyzed. He couldn't speak, read, or put sentences together. After six months of painful efforts, the physicians stated he was not going to get better. He felt totally hopeless.There after, he learned to take control of his life and health by discovering self healing through the power of God and Holistic Medicine. The book demonstrates the power of both psychological and spiritual healing from within. Published by The Inner Path Publishing Corp., 15 Paradise Plaza #299, Sarasota, FL.34239. ISBN: 0-9651506-0-7, 144 pages, $14.95, free shipping, for credit card: 800-444-2524. For talkshow, call 941-955-5410, fax: 941-366-7182.
THE REAL POLICE: Stories from the Crescent City by James S. Prine.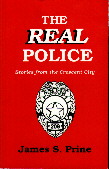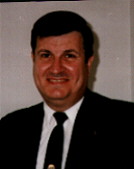 This racy jambalaya of war stories, anecdotes, observations and comments was gleaned from street cops all over New Orleans--- America's most exotic and romantic city. Off-beat stories and comments from patrolmen, narcs, detectives, deputy sheriffs and state troopers are mixed with little known facts, forming a spicy Creole gumbo. As one NOPD old-timer remarked, "Some of these stories will make you laugh out loud. Others will bring tears to your eyes." Published by Prine Books, 71 Cochrane Dr., Chalmette, LA.70043. ISBN: 0-9653752-0-X, 142 pages, $12.95 (free shipping). For talkshow interview call contact: Dianna Prine, 504-277-7938.
THE REFUGE OF NIGHT: A Modern Vampire Myth With a Bonus Tale Of Renaissance Terror by Mike Cervello.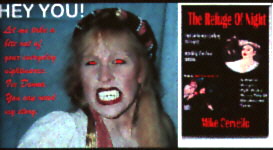 Most of us belong to more than one world, when we consider that we work and have a home life. In this uncertain economy, we live everyday nightmare of wondering if we will have jobs tomorrow. In The Refuge Of Night, enter the two worlds of Dr. Lena Banks.Besides being a psychiatrist and FBI agent who stalks serial killers, she's a vampire. She spends her nights in the world of the living on Earth. Her love for her mortal family helps her to respect and protect human lives. From dawn to dusk, her soul in trapped with the damned in hell where she is tormented by the devil to take mortal lives. See if people are born evil, or they learn to become it. Published by CVK Publishing, P.O. Box 74-8086, Rego Park, NY. 11374. ISBN: 0-9654364-0-3, $4.95, add $1.24 for shipping.
Dr. Lant's page :(Direction to his web site) & NEW BOOKS II
OUTCRY News Page: NEW BOOKS III New Books IV
Home:OUTCRY Home Page