REAL POLICE STORY by James S. Prine.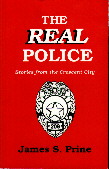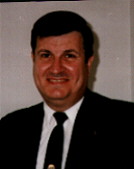 Stories from the Crescent City by James S. Prine are the stories of the men behind the badges! This racy jambalaya of war stories, anecdotes, observations, and comments was gleaned from street cops all over New Orleans---America's most exotic and romantic city. Off-beat stories and comments from patrolmen, Narcs, Detectives, Deputy Sheriffs and state Troopers are mixed with little-know, facts, forming a spicy Creole gumbo.
As one NOPD old-timer remarked, "Some of these stories will make you laugh out loud. Others will bring tears to your eyes." Written by veteran cop James Prine, The Real Police is not for the squeamish, and it cheerfully thumbs its nose at "political correctness." These true stories are the part of the police work cops usually keep to themselves. If you're a street cop, or if you ever wanted to be--- this book is for you. This book presents unbelievable stories of the men behind the badges and gives a rare glimpse into the lives of cops on the streets.
Interview a real police officer, call James S. Prine. He will let your audience know the real men behind the badges. Prine Books, 71 Cochrane Drive, Chalmette, LA. 70043. ISBN: 0-9653752-0-X, 142 pages, $12.95. Call author for talkshow or book order: (504)-277-7938.
OUTCRY Magazine, Lara Publications, St. Louis, MO
Home: OUTCRY Home Page E. mail us: Outcry-lara@msn.com 800-599-7313.