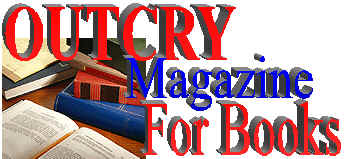 OUTCRY Magazine Press Page
Panties Power President Clinton under siege -- Character assassination with the panties - - American democracy in big trouble!
The Pope is coming to St. Louis, Missouri! HolyFather.htm
Power of Panties Fails Clinton Prevails: ClintonPrevails.htm For more stories see articles's page: Articles.htm
Missouri Digest: Missouri Weekly Review
Headline News:Headline News
OUTCRY Magazine's Editorial: Outcry Magazine's Editorial
Pope's Outcry about Health care:OUTCRY Press Release 1
National News: OUTCRY Press Release 2
The Death of Lady Diana: Princess Diana
Chicago Book Expo 1998: Book Expo 98
Summer Internet World 97:Press Coverage
Nigerians Celebrate Independence Day: Nigerians Celebrate Independence Day.
Nigeria's Celebration Continues II, The Celebration Continues! III,
Nigerians Celebration Continues IV, Nigerians Celebration Continues V.
Patricia Lapekas Wedding: Patricia.htm I, Bob & Patricia wedding II
Pat & Bob's wedding III //// Patricia.htm
Love Romance & Sex:Learn from other couples
Visit articles page for more articles: Articles
Book reviews1 / Book Reviews 2 / Book Reviews3 /
Book Reviews4 /// Book Reviews5
Home:OUTCRY Home Page